General information
The eigth HSC/De Legibus Open will be played on Saturday June 30th and Sunday July 1st in the venue of the Helmond Chessclub, Snookertown.

This weekend tournament is characterized by games with a rate of play of 45 minutes for all moves. Because of this it is possible to play nine rounds in two days, five on Saturday and four more on Sunday.

Further information and the possibility to registrate is found in the menu.

This 25th HSC weekend tournament is being made possible by our main sponsor De Legibus. Our co-sponsors Chinees-Indisch restaurant Kota Radja and Snookertown are also contributing.

In 2017 five Grandmasters came to our tournament. In all editions of the HSC/De Legibus Open already 37 Grandmasters were present in Helmond to combat for the interesting prizemoney!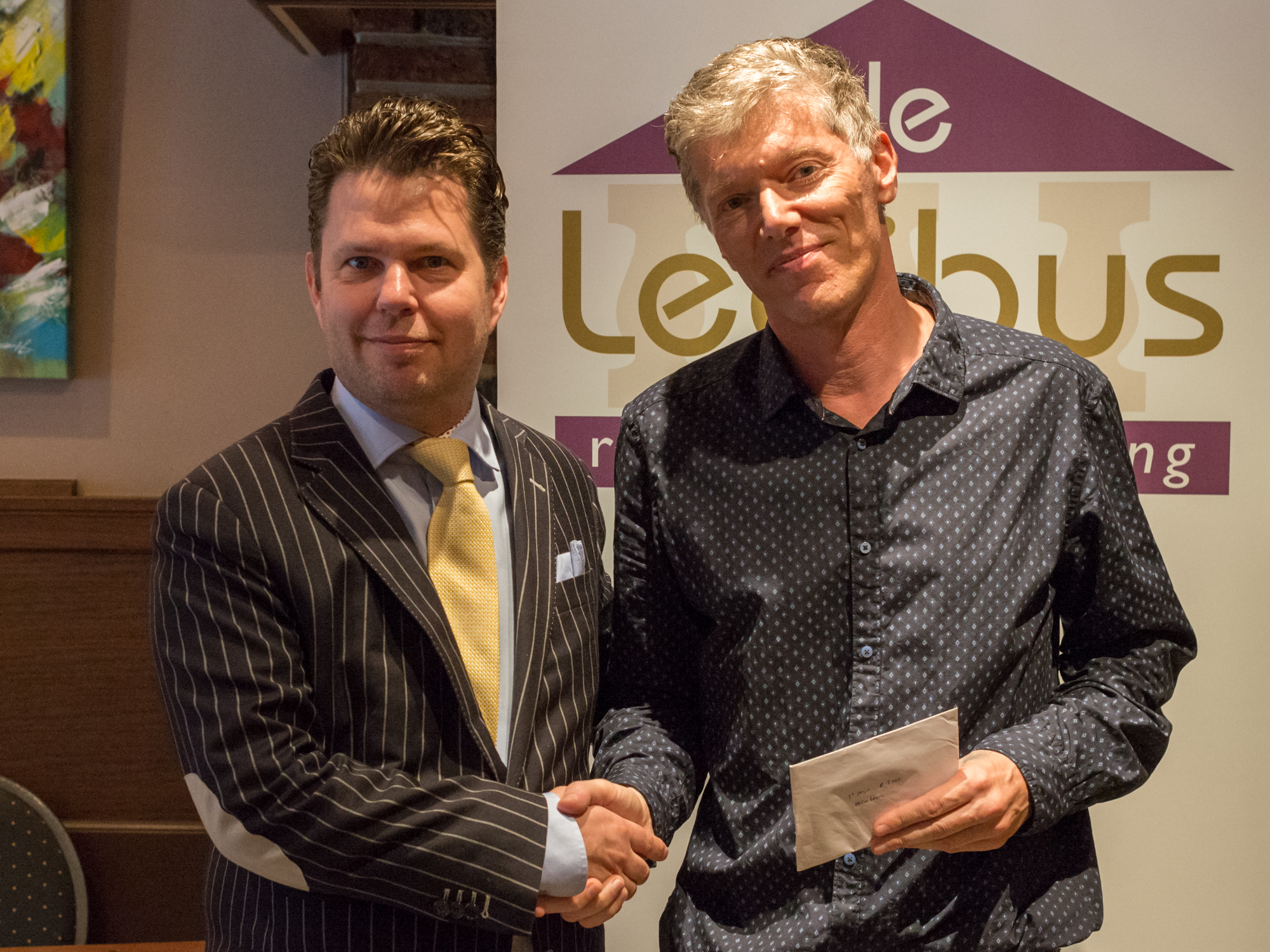 Picture of the prize distribution ceremony in 2017: to the left our head sponsor mr. Hans Nacinovic, on the right German Grandmaster Felix Levin, the winner of the tournament.